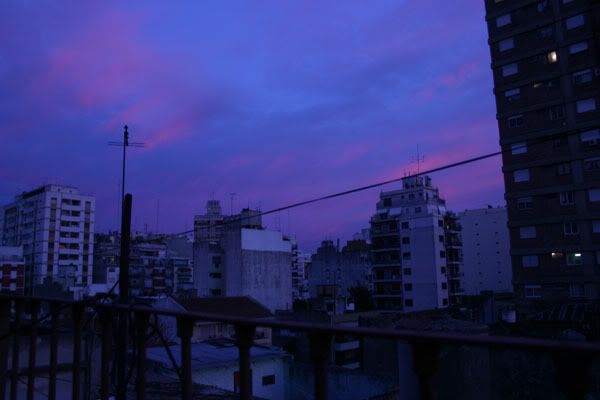 Though living in this big apartment renting rooms can be a pain in the ass, there are times when I emerge from my room to feel as if I'm walking into a dream. Sometimes the views stop me breathing for a moment and then I run for my camera, hoping my disorganized mind hasn't left it without battery and that I'll have the opportunity to capture what I see.








A surprising fog one morning erased the city in the distance. View over Barracas.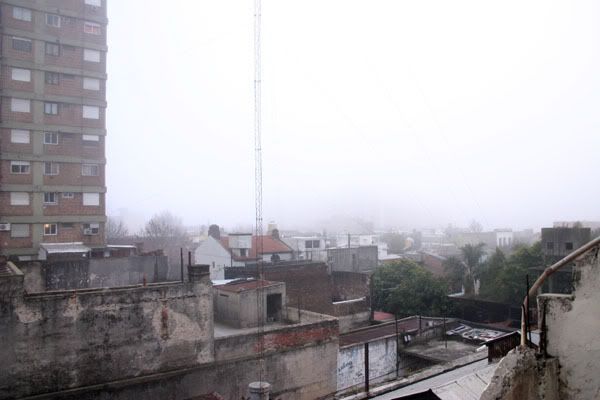 This is the view over Boca.




This bird held still for a while. The fog seemed to muffle the sounds of the city.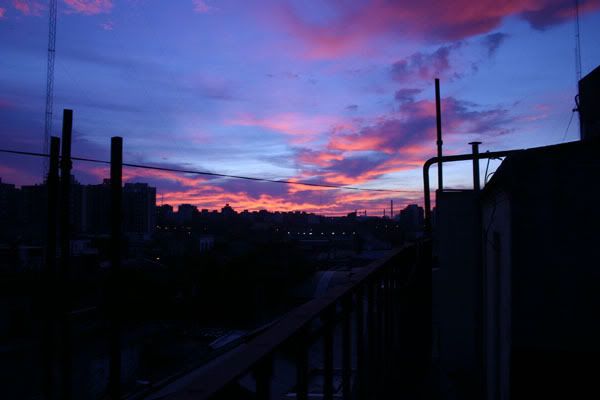 Pressure on my bladder had me sourly getting out of bed, but seeing this made it totally worth it.




More of the same morning.




Once in a while, it looks like there's a bubble over the city and the clouds are prevented from entering by it, leaving the city in black and the sky a whitish grey.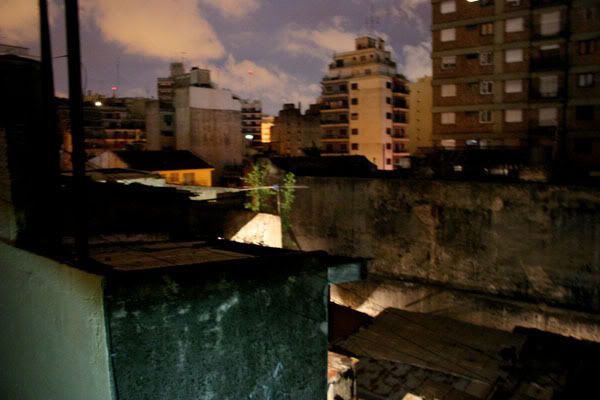 Home from a night out with friends, I was impressed by the clouds.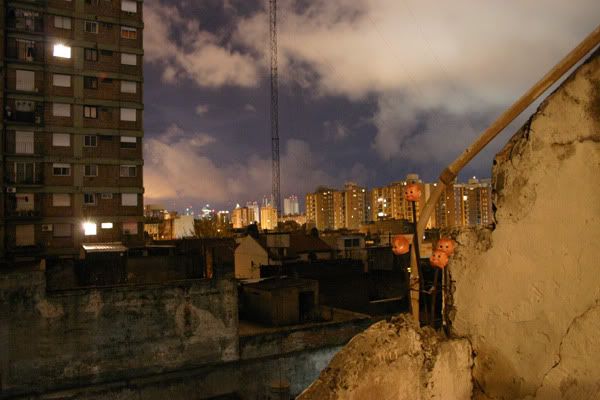 Psycho decoration for jagged re-bar.




The sun was shouting out of the sky.




What is this rainbow pointing to?




Antennae with the Moon